If they answer not to your call walk alone
If they are afraid and cower mutely facing the wall,
O thou unlucky one,
open your mind and speak out alone.




Ekla Chao Re! is a phenomenal poem written by Tagore. I wonder will he ever get to know that this poem has insired milions of lesser mortals to dream and never give up.


And those who walk alone, against all the odds are undeniably #madeofgreat.

As Zig Ziglar once said,'Motivation is like bathing. You'll need it everyday'. There are people around us who religiously followed their dreams and passion and made a great change to the lives of people surrounding them.


Its like that Arjuna's story from the Mahabharat. Aim at the eye, forget everything else. That's what defines people who are #madeofgreat. They never let their goal disappear even for a second from their sight.

And I have been fortunate enough to meet such people who have dedicated their entire life to make a positive change in the lives of people of Himachal.


I met Jodie and Sarita accidentally and those accidents have turned out to be inspiring for sure.


Mission Clean Dharmshala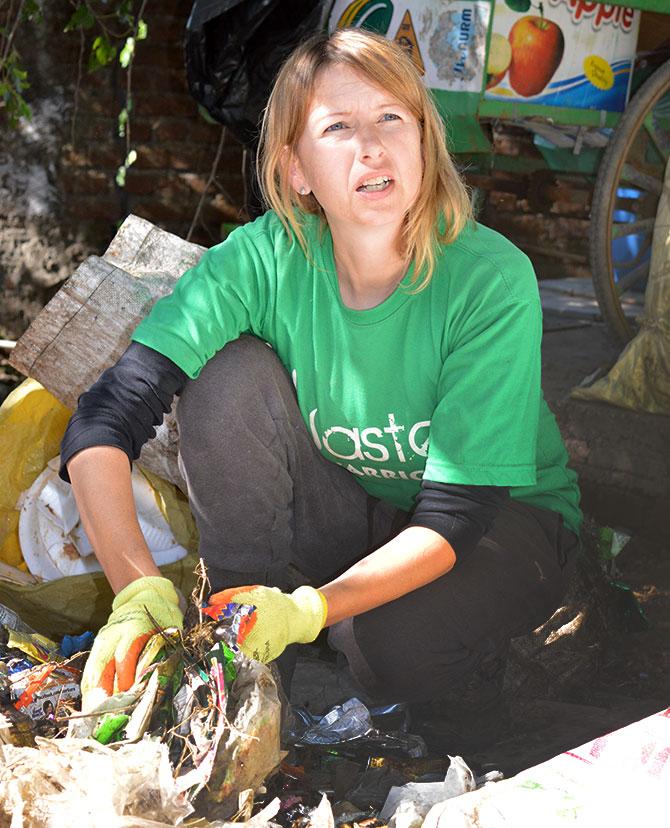 A young British lady walks down the colourful yet filthy streets of sleepy town of Dharmsala. She finds nothing but a great disregard for nature and that hurts her deeply. What she did next had blown away thousands of young brains across the state of Himachal.


She picks up a broom and starts cleaning those filthy streets all by herself. Within two years, her little revolution brings all sorts of people to the streets of Dharmshala.


But it doesn't end here. Local politicians get her thrown out of Dharmshala. Her NGO was disbanded. Does hat stop her?


NO



She moves to another beautiful yet filthy town, Dehradun. Picks up a broom and starts cleaning again. Today that lady is known as the Garbage Girl.


Jodie Underhill, the garbage girl needs no introduction today. Her two

ventures, Mountain Cleaners and Waste Warriors are a household name in Himachal and Uttarakhand. Despite being a British National, she was awarded the Young Indian award by a prestigious Indian conglomerate.






A Lone Warrior in Slums


Sarita Vaidya was facing two major problems. The first one was her husband's injured back that restrained him to the confines of their house. The second problem was walking 5km(one side) to her workplace.


Teaching kids, in a slum, where no parent was willing to send their kids to the school, was just a minor problem for her. Kids, she says, are always willing to learn. And if you are a good teacher, they will come and sit in the classroom.


It took her six weeks to bring all the kids, 18 in total, to her classroom. And once all 18 were inside her classroom, she made it mandatory for parents to attend the class with their respective kids at least once a week.


Within one year, her classroom was reporting 100% attendance. And that included weekend special classes too.


And meanwhile, she calculated, she had walked almost 2000 kilometres to make her classroom full of inquisitive students.


These stories of people who singlehandedly did what they aspired to do are the catalysts of change in our society. Out society is undergoing a huge social churning, the end product of which would be a vibrant and shining India.
Such stories remind us that it doesn't need a Christmas to call for a Santa.
Look around carefully, you could be somebody's Santa.